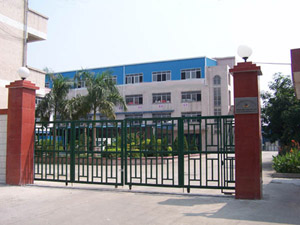 Zhizhong Electronics Co., Ltd. and Dongguan Jiayi Electronic Technology Co., Ltd. are professional capacitor manufacturers. Taiwan Zhizhong Electronics Co., Ltd. has set up a factory in Dongguan, Guangdong Province. With advanced production technology, modern production equipment and quality management system, they provide power supply for computer monitor, switching power supply, uninterruptible power supply, electronic rectifier, etc Electronic energy saving lamps and other electronic and electrical manufacturers.
   The following high quality capacitors are provided: 1. Medium and high voltage ceramic capacitors cer/cap (Dongguan factory) 2. AC Ceramic Capacitors yac/cap (Dongguan factory) 3. Polyester film capacitors pei/cap (Dongguan factory) IV. metallized film capacitors mef/cap (Dongguan factory) v. RF wave inrush suppression x2 capacitor x2ac/cap (Taiwan factory) our products are passed through the United States, Germany, Canada Finland, Norway, Sweden, Switzerland, Denmark, G8, CQC and KC certification in Korea.
   "Quality first, customer first" performance management is the company's business philosophy, in the full participation, the pursuit of zero defect quality policy, with the management of ISO-9001 quality system, all colleagues continue to improve technology, quality and service, in order to achieve customer satisfaction, wisdom in the heart "sincere", customers rest assured that "quality" is also the company's way of sustainable operation to a higher level.